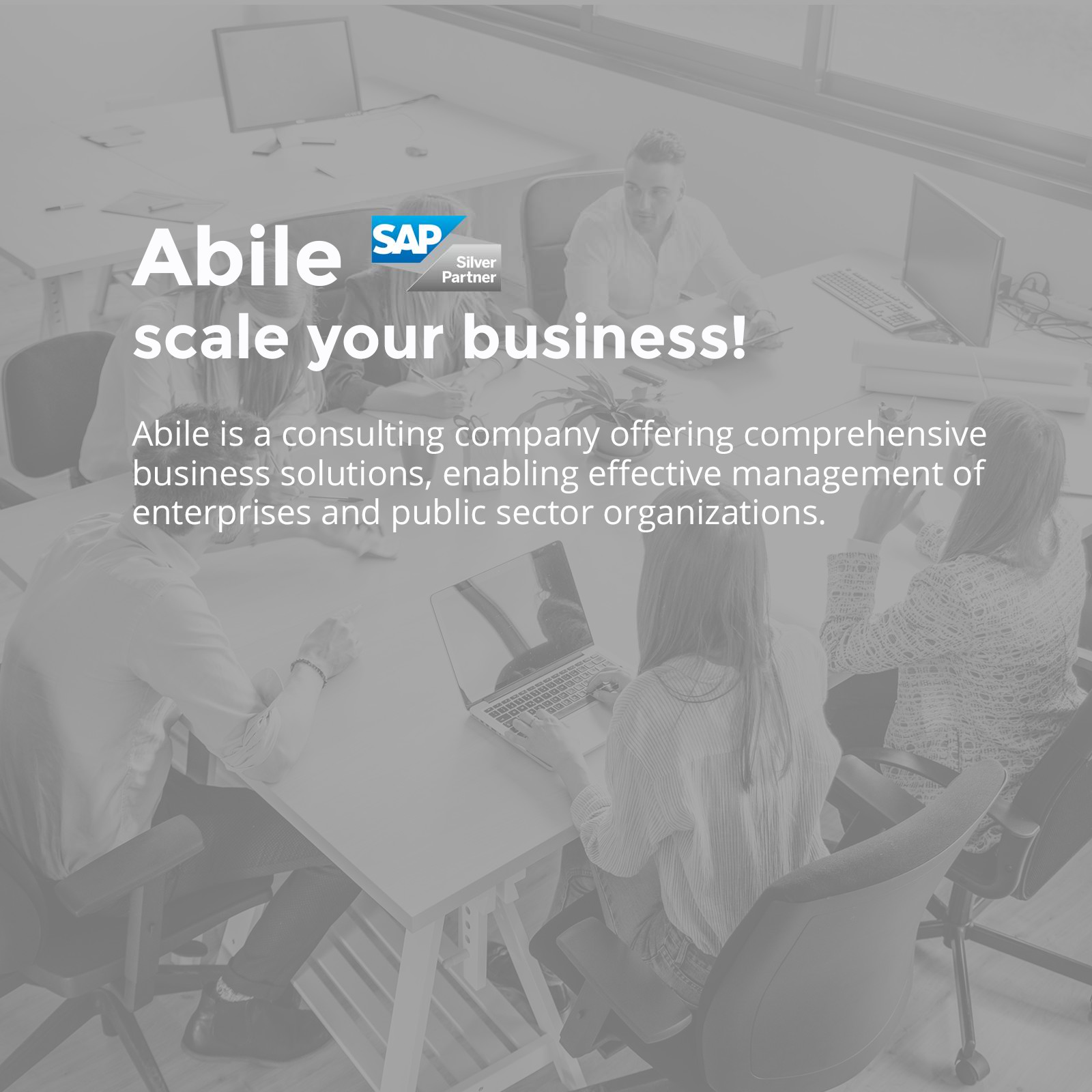 We specialize in supplying IT systems (including ERP, Business Intelligence, BPM – Business Process Management) as well as providing consulting and integration services.

We help our customers to scale their businesses! We use only the best solutions, based on technologies from leading manufacturers, such as SAP, adapting them to individual needs and scope of activity of the companies we support.

With our experienced team of professionals, since 2007 we have been providing services at the highest level – starting from the analysis, through the process of implementation and project management, to service support and system maintenance.

We cooperate with industry leaders, however, every company we support is important to us. This is why we provide solutions on time and in budget estimated. Our credibility is confirmed by the results of our work and recommendations from customers.
Our Customers
Check out
Our expertise!
An experienced team of Abile professionals guarantees a wide range of business and IT competencies. We execute complex implementation projects of various complexity levels according to the needs and scale of our customers' activities. Our portfolio includes the implementation of new solutions as well as the integration, development, improvement and optimisation of existing systems. We carry out implementation projects in the following business areas:
Discover
Advantages for you company!
From the very beginning of Abile's operation it was the Customer and his needs that have been the most important for us. Our activities are motivated by a system of values that helps us build joint successes based on the highest business standards.